Liam's story is a special one, the journey of a quietly spoken young man, with a gentle
and humble nature. A kind soul, with a cheeky grin and a mischievous glint in his eye.
There was no mistaking his zest for life, his love of arts and music, his amazing hair, his love for his family and friends, or his ability to light up the room when he smiled.
Through my involvement with Scar Stories, I was lucky enough to meet and photograph Liam in August of 2016. We had been chatting for some time via social media, tossing around ideas for a photo shoot and I knew that his life journey had not been easy. In his opening email to me Liam pulled no punches, "My name is Liam Fergeus and I have incurable cancer." In July of 2016, Liam knew his health was "going downhill faster than it was previously" and he was determined to shoot before he lost his luscious hair again. For Liam, it had come to be a meaningful part of his identity and knowing chemo was looming, he used this as his driving force. He once said to me that as crazy as it seemed he was "motivated" by this. Liam had courage beyond most, and he was determined to take on this project with everything he had. Later he made this very clear to me, "My dream was to be a songwriter/singer, but have been a little bit robbed of that - and many things- due to my diagnosis, so this is a project for me to leave behind/try be proud of."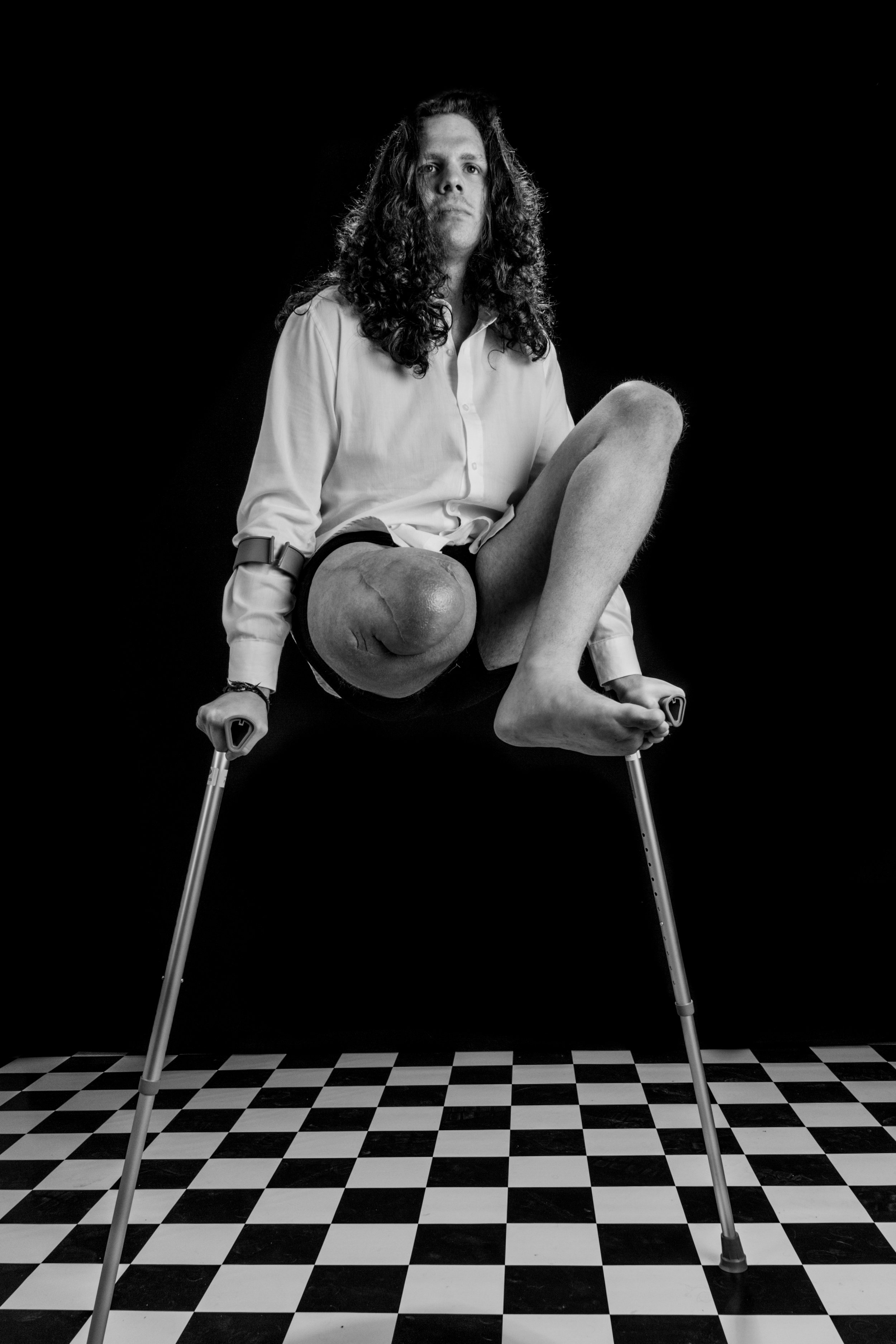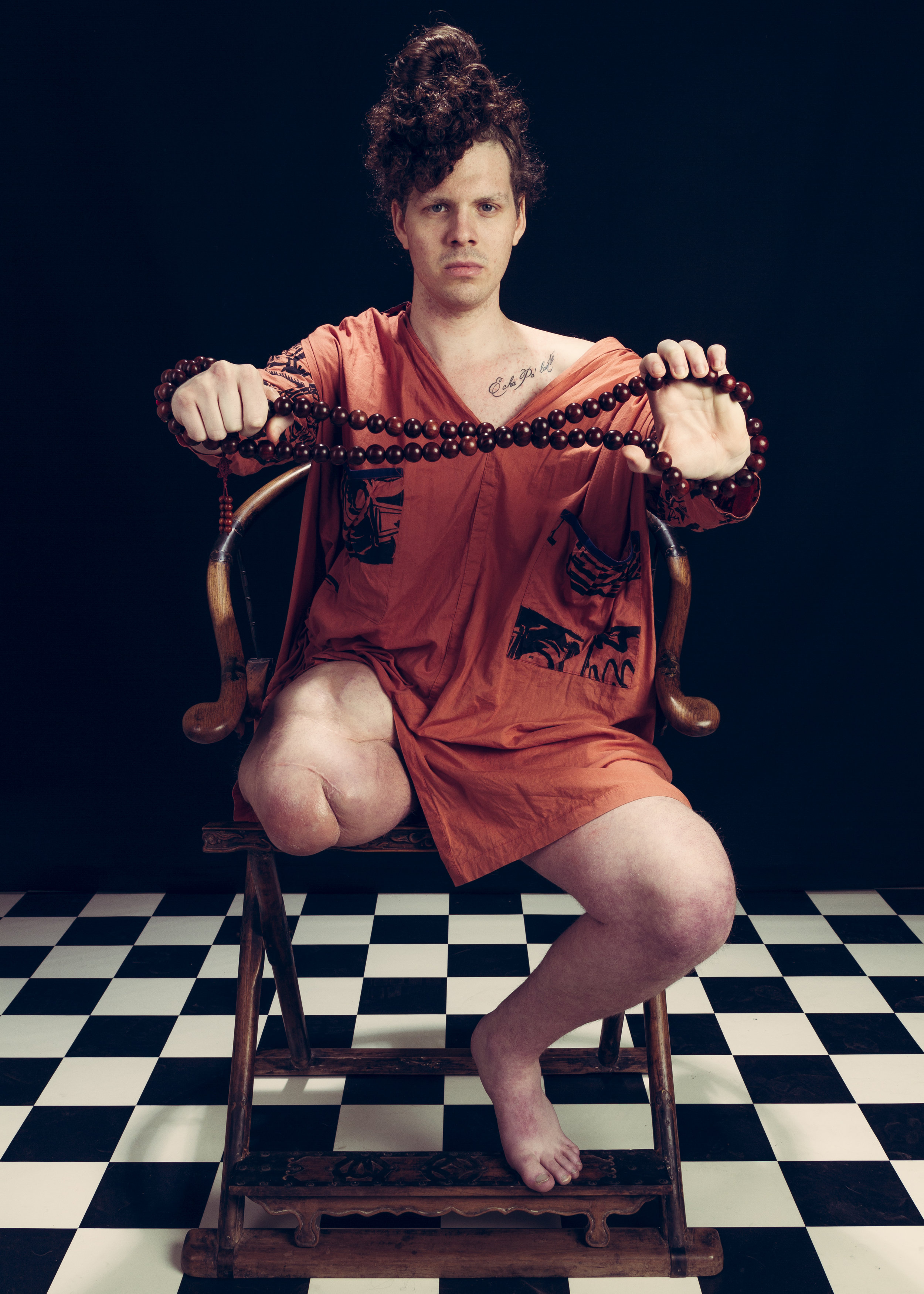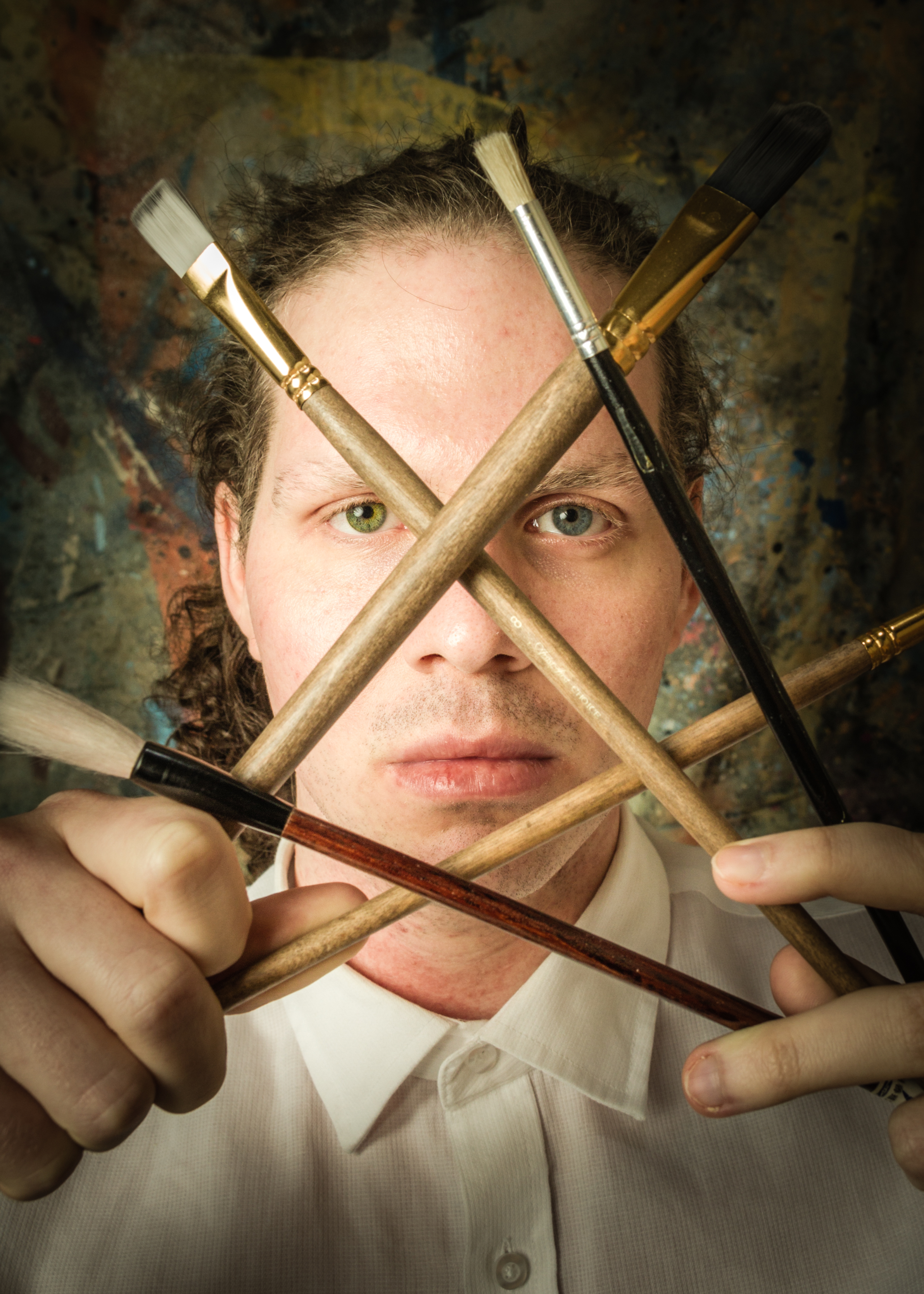 At 22 years of age and after 6 major operations, (although he had undergone 9 surgeries in total) it was Liam who said, "I have scars a plenty!" And while we discussed these scars and the stories of how they came to be, the one thing that I remember most is Liam's bright, quirky-natured character, his genuine and real wit, and a strength that never once wavered. We talked about his scars in the most upbeat of ways and it was Liam who decided his stump, the result of an above knee amputation in his right leg (after tumours were initially removed and then returned in his calf), was in his words, "my most interesting" and the one we would feature for the Scar Stories project. I asked him how he felt about his scars, and he said, "I am actually fine with my scars. My stump is a pretty bulbous ugly mess, but I'm not bothered by it. Such is life. But I'm ok."
I think it was a mixture of relief and joy when we were finally able to pull off the photo shoot! I remember Liam's text to me saying exultantly, "I'm in the car!" I knew this day was important, and I knew just how unwell Liam was too. But it was clear to me that Liam had an agenda. He had a message and he needed to do this. He wanted to do this. With the help of my wonderful friend Peter, we spent the better part of 6 hours laughing, joking, eating Malteasers, listening to music, and creating some amazing images.
We talked about everything, from Liam's love of Sia and Kimbra and Gin Wigmore, to his overseas holidays and the influences they had on his life, to his Tourette's, his interest and love of music and art, and the importance of standing up for what he believed was right, like marriage equality for all. Throughout this time it was easy to forget that Liam was being ravaged by cancer, because above all else Liam had such passion and interest in everything we spoke about that his all embracing presence just drew you into him and into the moment and made you feel happy.
For Liam, his scars were merely character references to a life uniquely his. Wise beyond his years, I got the sense that Liam lived with an undeniable love and knowledge of what really mattered. His strength and understanding of this was remarkable. He couldn't change the way his body was, so he had decided not to fear it, and not to waste his energy worrying about it. We once spoke about what Liam had termed the, "trick of life." I've thought a lot about this lately, and I wish I'd asked him more about it, but I think Liam knew that amongst everything that was happening, there was only one possibility for him; to be the best person he could be, and regardless of what life throws at you, look it in the face and move forward.
Etched across his collarbone were the words Echa Pa 'lante, meaning continue forward in the face of adversity, and this is exactly what Liam did. But it's how he did this that makes him remarkable. This kind, genuine soul, truly made the most of every experience he was a part of. He lived in the moment. And he did it with an unassuming grace that was not boisterous or bold, but gentle and humble. He showed us what it was to be present in life. And while his life was not always easy, when you were around Liam, it was easy to forget he was undergoing Chemo and had spent the last two years in his words, "chasing tumours around my body." He had a way of engaging you, and valuing the good things in life.
Liam had been diagnosed just after he finished Year 12, and had been fighting cancer for the past four years. The initial removal of a tumour and reconstruction of his lower leg was followed by the removal of tumours at the back of his thigh (including the removal of 19 groin lymph nodes). Unfortunately an above knee amputation of his right leg resulted after tumours returned in his calf and then a further revision of the right amputation when a tumour appeared above the amputation site. He also underwent the removal of lung tumours, and then later the removal of more lung tumours and a section of his lower right lung. A further three surgeries were also carried out to repair two collapsed lungs and remove fluid from another.
In a philosophical way Liam still managed to create a positivism around it all telling me, "I have learnt an immense amount." In truth, cancer can never be glorified, it is an insidious, horrendous disease that takes hold with all it can and it exhausts the physicality of the person it transcends. Sometimes you beat it, and sometimes you don't. But Liam's message remains clear, whatever the outcome, life is for living and cancer does not define you. It did NOT define Liam. His approach to life, his ability to stay passionate about life and the arts, his ability to participate in all that he treasured, his love of his friends and family, and his love of the human race, was never overshadowed by his cancer. There were simply more important things in life for Liam.
Liam passed away on the 26th September 2016, just one month after we took these images. I know he wanted to write his Scar Story, and I hope I've done him some justice in this. He once talked about leaving a legacy, something for his friends and family to remember him, something tangible for them to have, but I'm not sure he realised the incredible inspiration he was to SO many. Liam epitomized the importance of embracing every moment in life, of taking every opportunity, in nurturing your passions, and of always following your dreams. Liam's message wasn't grand or extravagant, but a simple testament to the belief that whatever life hands you, if you continue forward you will be ok.
It was my privilege to have met and photographed Liam and I will always reflect on the knowledge that whether your scars are visible or not, you should wear them with love and pride, because at the end of the day they are a valuable reminder that you pushed forward, you got on with living, and you were ok.
Beck Faldon.